Honestly I don't know what happened to the month of August…it went by in a whooosshhh!
First it was getting ready for The Barn sale…

Then we squeezed in a family vacation…

Next it was my birthday, and I threw myself a party…

And after that I got to go on a quick trip to Utah by myself…

Next up was Labor Day and the first week of school!
Now it's the second week of September, and time to get serious about my projects again!
This little typewriter table is one I finished for The Barn market. It started out looking something like this (I forgot to take my own "before" picture):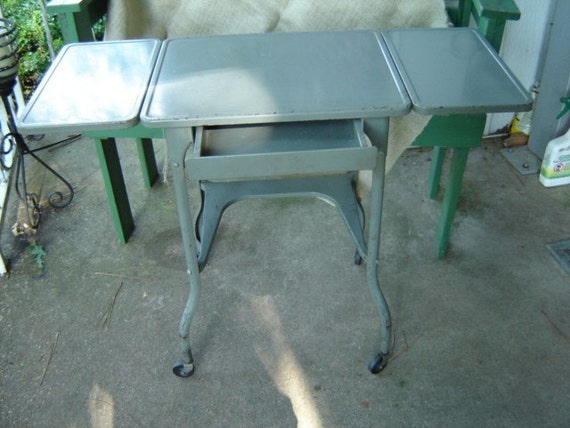 The finish was a little beat up and boring, so I livened it up a bit with my favorite color…red!
I used my Silhouette to create a typewriter stencil and the word "hello" for the drawer…you know I can rarely leave well-enough alone!
While at The Barn Market, I caught one lady trying to peel up the typewriter image with her fingernail! "No, no!" I said. "It's not vinyl; it's paint!" She apologized and moved on. But later on I thought to myself…even if she did think it was vinyl, why on earth was she trying to peel it off anyway??
Thankfully the paint survived the ordeal!
I think this would make such a fun, quirky end table or nightstand…don't you?
Thanks to Elizabeth & Co. and Knick of Time for featuring this project!
***************************
Linking up here: